CFAO Motors (Zambia) Ltd. is the official distributor and dealer for Toyota vehicles, genuine parts and provides quality aftersales service across Zambia. Our branches are in Lusaka, Kitwe, Livingstone and Solwezi.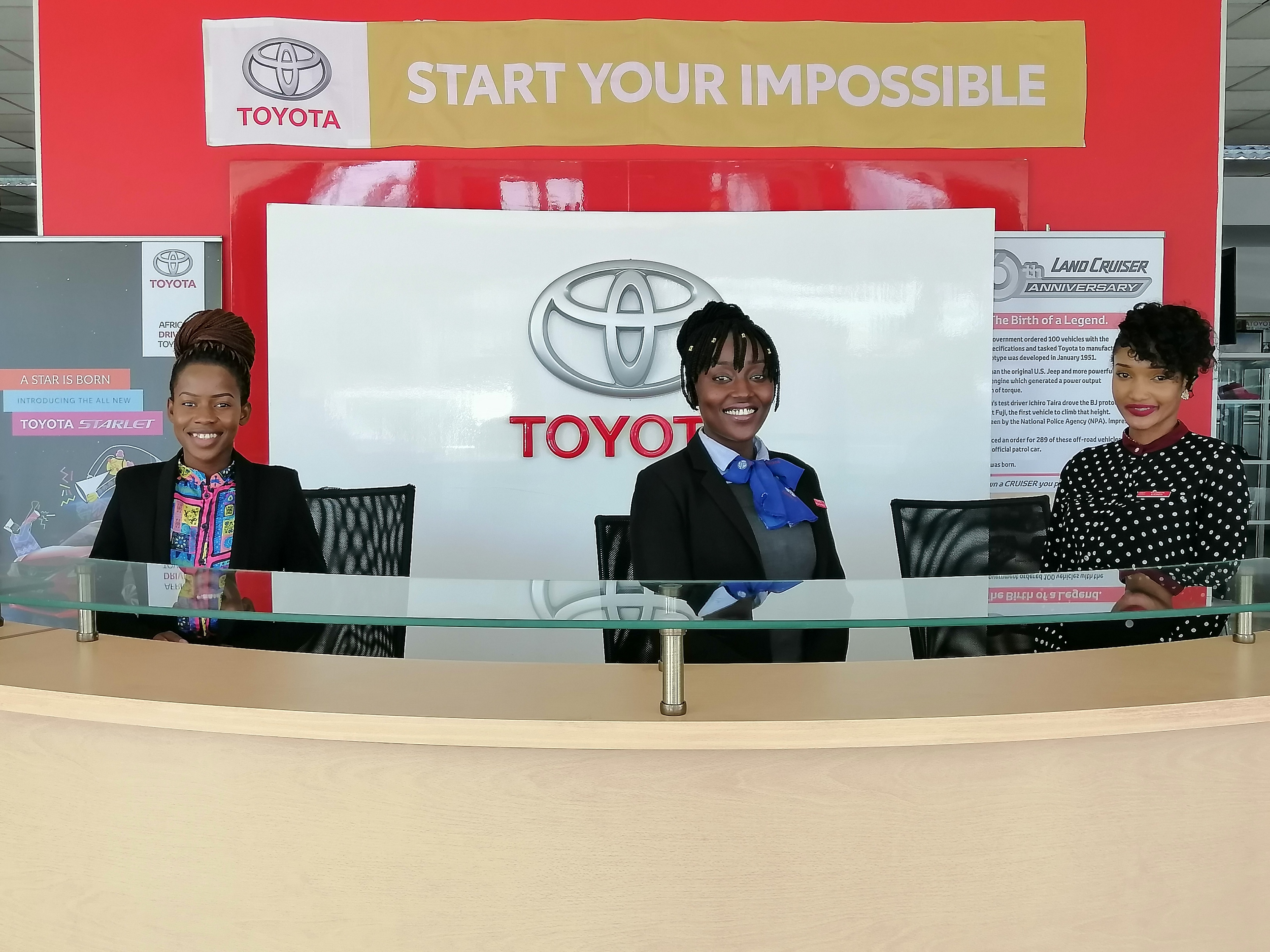 Since our establishment on 3rd December 1963 as a member of the Lonrho group of companies, CFAO Motors (Zambia) Ltd. has been a trusted brand to the people of Zambia leading to it being a household name in the vehicle market.
A Wholly owned subsidiary of Toyota Tsusho Corporation, CFAO Motors (Zambia) Ltd. was founded as trading and supply chain specialist charged to offer New Vehicle Sales and After Sales support for Genuine Parts and Quality Service.
It's what makes the Zambia Drive Toyota.
Our Vision
Toyota will lead the way of becoming a professionally managed, vibrant, successful and growing company that is trusted and respected by all our Stakeholders
OUR HISTORY
1963: 3rd December 1963 CFAO Motors (Zambia) Ltd. first incorporated as Mobile Motors N.R, a member of the Lonrho Group.
1965: On April 21st 1965, Mobile Motors Zambia Limited to align its self to the birth of the new nation.
1994: 29 years later, after the dawn of Zambia's multi party democracy, Mobile Motors Zambia Limited changed its name to CFAO Motors (Zambia) Ltd. on April 21st, 1994.
1997: In July 1997 Lonrho Group entered into a joint venture with Toyota Tsusho Corporation (TTC), a trading division of Toyota Motor Corporation (TMC) in which TTC acquired 50% shares in CFAO Motors (Zambia) Ltd.
2001: Four years later, TTC acquired 100% share holding of Toyota CFAO Motors (Zambia) Ltd. With this acquisition, massive capital injections have come through that has seen major rehabilitation works completed;
2010: Opening of an After Sales facility Livingstone.
2011: Rehabilitation of Copperbelt branch in Kitwe.
2013: Opening of Nangwenya Toyota branch
2017: Opening of Solwezi Toyota branch
Further New Investments are set for implementation in the fourth coming few years.